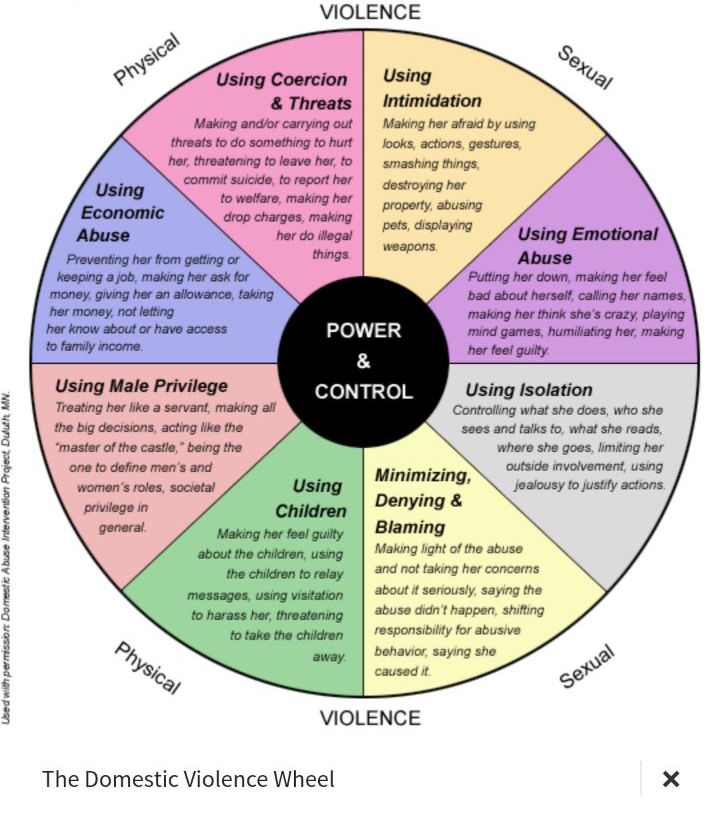 What is Domestic Violence?
Domestic violence (also called intimate partner violence (IPV), domestic abuse or relationship abuse) is a pattern of behaviors used by one partner to maintain power and control over another partner in an intimate relationship.
Abuse may be physical, sexual, emotional, and/or financial. If you or a friend experience any of these forms of abuse, know that it is not your fault and there are people ready to help you. If you believe someone you know may be experiencing abuse, offer your non-judgmental support and help.
Warning Signs of Domestic Violence:
Some of the signs of an abusive relationship include a partner who:
Tells you that you can never do anything right

Shows extreme jealousy of your friends and time spent away

Keeps you or discourages you from seeing friends or family members

Insults, demeans or shames you with put-downs

Controls every penny spent in the household

Takes your money or refuses to give you money for necessary expenses

Looks at you or acts in ways that scare you

Controls who you see, where you go, or what you do

Prevents you from making your own decisions

Tells you that you are a bad parent or threatens to harm or take away your children

Prevents you from working or attending school

Destroys your property or threatens to hurt or kill your pets

Intimidates you with guns, knives or other weapons

Pressures you to have sex when you don't want to or do things sexually you're not comfortable withPressures you to use drugs or alcohol
WE ARE HERE TO HELP!
WEF offers free, individual counseling and case management for survivors of domestic abuse. Trained professionals provide confidential one-on- one counseling, which allows clients who are (or have been) victims of domestic violence an opportunity to begin the healing process.
Case management services are also provided. An individualized plan is developed with each person focusing on their immediate safety, and addressing related issues. This plan then serves as a reference point for monitoring progress.
We help clients gain access to critical resources for housing, employment, education and training, child care, legal issues, budgeting and safety planning. In addition, the Support Center staff reaches out to many other organizations that may come in contact with people who are dealing with domestic violence to acquaint them with the supports and services available
SAFETY PLAN
KEEP an extra set of keys and some money outside your home or in a secret place in case you need to leave quickly.

TELL friends and family members you can trust about your situation.

AVOID arguments in the bathroom, kitchen, garage or anywhere there are sharp objects.

PUT your back toward open space, not toward a corner, if at all possible during arguments.

TEACH your children to be safe by staying out of the violence, calling 911, and going to a safe place.

HAVE a list of phone numbers of friends and family who can help in a safe and accessible place

.